Why Slickscreen?
Maximize your screen!
People with high resolution screens need to work with multiple web windows simultaneously. Slickscreen's non-overlapping interface will get the most out of your large screen!
Flexible Layouts
Whether you need 1, 2, 3, 4, 6 or 8 panels, Slickscreen has you covered with many different panel arrangements that can be easily saved for ease of use.
Unique features based on Chromium!
Slickscreen panels utilize the Chromium rendering engine, which is used by the leading Google Chrome and Microsoft Edge browsers. Auto-zooming and auto-refreshing of panels give Slickscreen user's extra control.
Secure & Trustable
Slickscreen leverages Chromium security by default and does not allow for custom extensions, which can be exploited by bad actors.
Customize
Slickscreen's look and feel can be customized to your liking and we can even verticalize a custom solution for your industry.
Screenshots
Screenshots of Slickscreen running in different panel modes.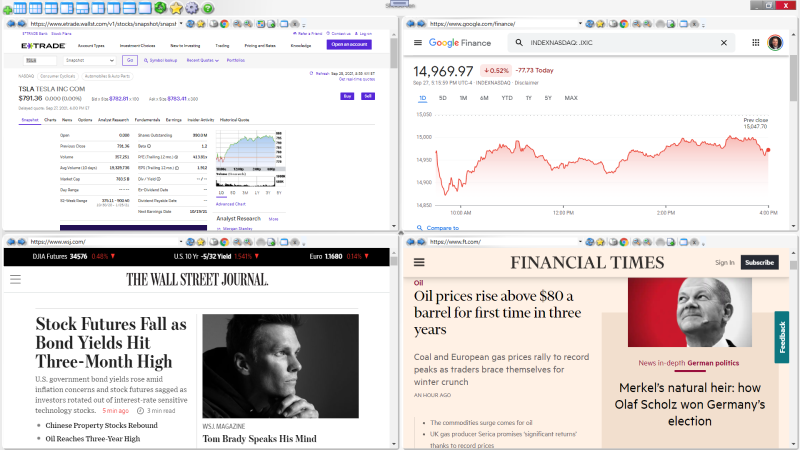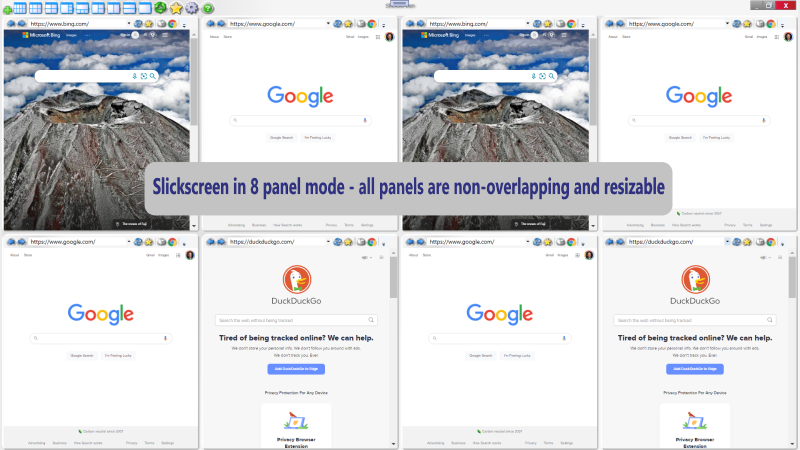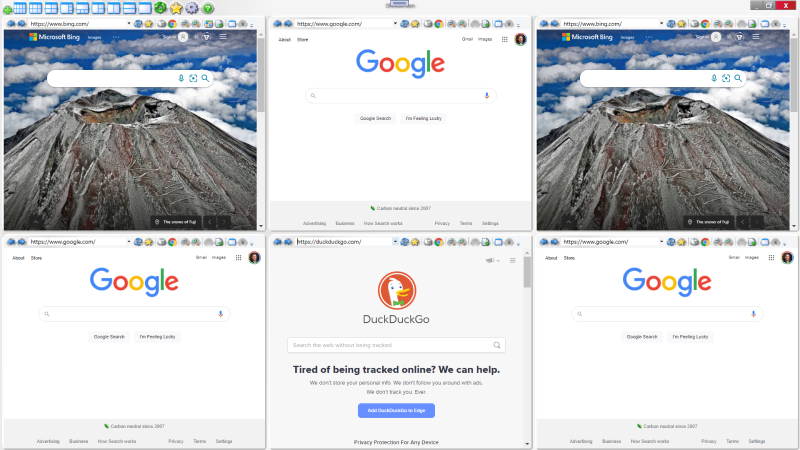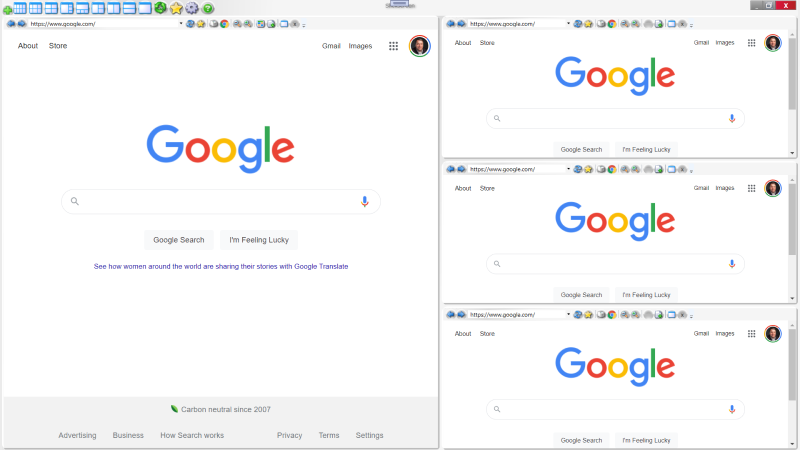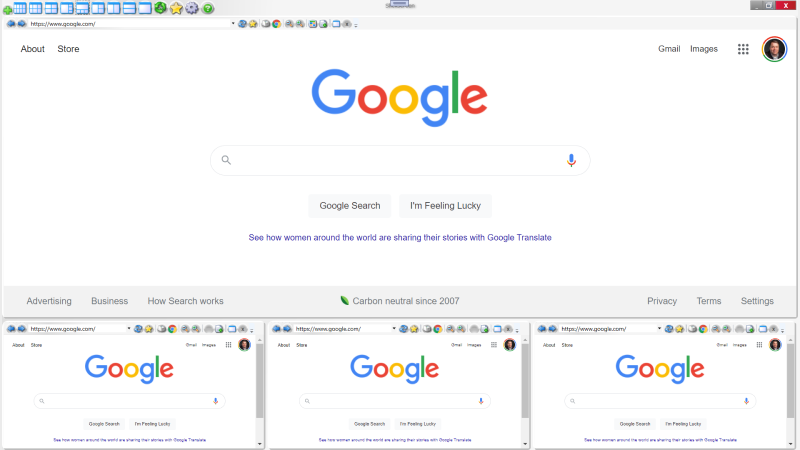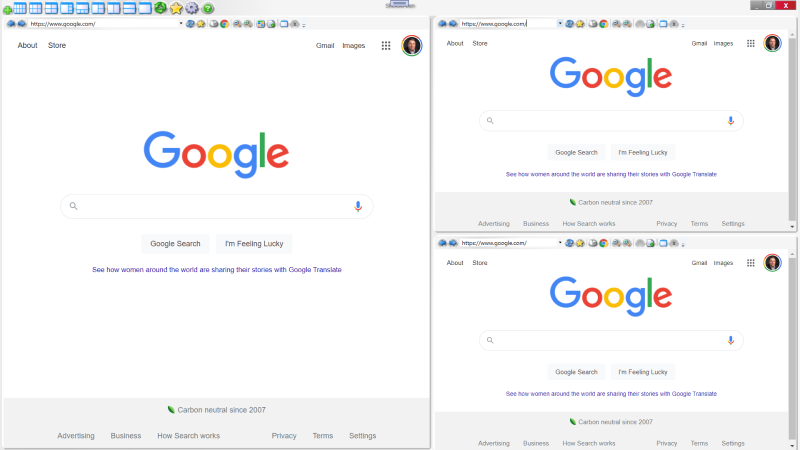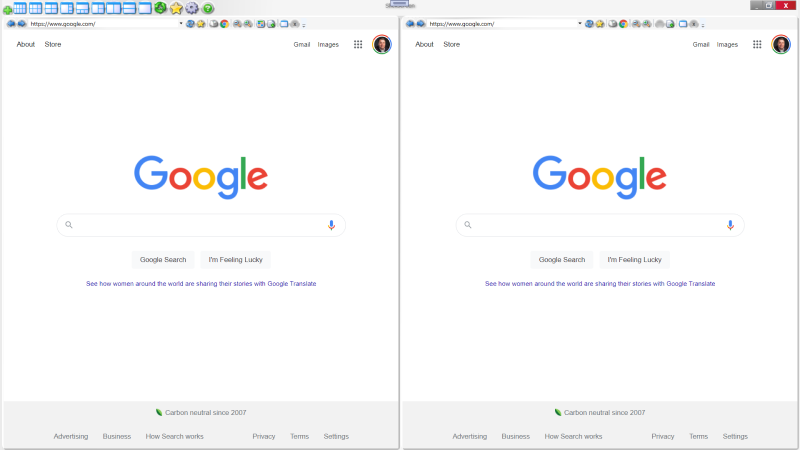 Finally, an app that helps me with all my web windows!
Perfect for my company's operations dashboards!
Dragging and dropping links from panel to panel is a game changer!
I am so much more productive with Slickscreen!
We run our web kiosk in the lobby with Slickscreen too!